" WE HELP YOU CLOSE THE GAP BETWEEN WHERE YOU ARE TODAY AND WHERE YOU WANT TO BE."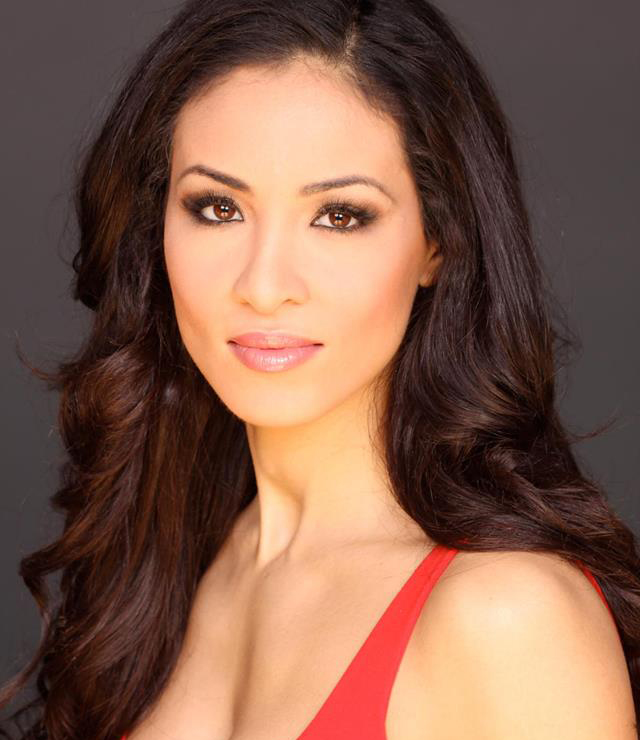 About Us:
" Helping You Become The Best Version Of Yourself."
 When you start accepting your true and authentic Self, that's when you realize that you already have everything you need to feel happy, whole and complete. 
I sincerely believe that You can achieve anything You want if  You choose to. Your Potential is limitless.
 Your life and goals matter, You Matter!!!
My Credentials:
I hold a professional coaching certification through iPEC (Institute for Professional Excellence in Coaching).  
I am also an NLP Master Practitioner.
An Energy Leadership Index Master Practitioner.
A certified Health coach through IIN (Institute for Integrative Nutrition).
You & I
"We are all united by one single desire: to be valued by another."
With more than 1000 hours of studying human behavior, I developed techniques that can make a huge impact on your life and help you grow exponentially.
I used to think that I  was a victim of outside circumstances, until one day I had enough and I took charge of my life. Since then I am the creator of my life. If I encounter challenges I treat them as stepping stones for my growth.
The world is evolving rapidly and nobody likes to be left behind, so if you are not changing with time you are either stagnating or going backward.
Nobody's potential is set in stone. 
Take advantage of this Introductory Session:
Your investment in this session is only $97. If you are ready to get unstuck and committed about achieving your goals. Please don't pull this off, my calendar fills up very quickly and I don't want you to miss out.
The Coaching
Whether you have a specific goal or you are seeking general guidance, our relationship will evolve in a way that will best support you.
We believe that :
You will harvest a clear and deep understanding of what truly motivates you.
You will be determined to create your own life-changing experience.
You will discover The inner strength that will allow You:
To Overcome obstacles. 
To Achieve success. 
To Create a meaningful life.  
You will learn how to get unstuck and overcome your fear.
You will start thinking more effectively, make better decisions, and take purposeful actions.
You will break through limitations and create the life you want.
You will develop a clear vision of what you want in your life and create strategies for sustained momentum.
You will surpass your own limitations to achieve your goals and take control of your life.
You will foster an unstoppable mindset.
As a high achiever, a great mom and an amazing wife herself, Zara is the kind of coach who will push you beyond your limitation, without any hesitation. So if you are looking for someone nice, turn your back and run. However, if you want to know your highest potential and are committed to uncover it, Zara will be your best ally.
—
Pan Ge
Zara is an excellent NLP Master Practitioner. She combines her natural compassion and empathy with her NLP skills to give an absolutely amazing session.
I have worked with Zara multiple times and every single time I got results, beyond my expectations with amazing breakthroughs. She is gifted in guiding you to understand and manifest what you desire on your deepest level. Zara's ability to make you feel at ease and cared for makes doing NLP a unique and special experience. I highly recommend her!"
—
Sophie Bernard
Zara is a very unique personality. Highly skilled and quite frank as well. She was a great pleasure and partner to work with at the NLP center. She's a very well motivator and will definitely have you see things from a different perspective. She helped me become more confident. Zara was truly inspirational to me. I was always ambitious to inquire her confidence.
—
S-R
Energy Leadership Index Assessment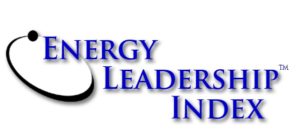 Stress can easily affect us. It can come from the littlest of things, like being stuck in a traffic light or in the workplace.  You can ignore it for a little while but when the stress response keeps firing, day after day, it could put your health at serious risk. Most of the time we are not aware that stress can actually influence our energy level, the way we think, and the decision we take.
The Energy Leadership Index (ELI) is an online assessment tool that quantifies how an individual perceives and approaches life, and how they react to different circumstances and experiences. It produces a score which indicates a person's level of consciousness, engagement and leadership ability. The assessment produces a result which is a snapshot of the person at that time in their life. This means that the score is not set in stone, nor a predictor of the future – it simply tells you where you are today and helps discover areas of potential improvement.
The ELI Assessment reveals your personal filters the way you see the world and how they are affecting your life. It shows how different energy levels can emerge in your home and work life, and how your own thinking can create stress for you. You may also uncover internal energy blocks which can hold you back from success and happiness.
The Energy Leadership Index was named by Forbes Magazine as one of the top 3 most important assessments every executive should take in order to optimize leadership skills, emotional intelligence, situational personal awareness as well as stress regulation.
Why is this important?
Many people are on "autopilot" in life and are not achieving true passion and fulfillment. By becoming more conscious of why you do what you do, you can :
Uncover your triggers for stress.

Learn to respond to situations instead of reacting to them.

Remove all the things you identify as causing negative energy in your life.

Take yourself to the next level in your personal journey to higher consciousness, and hence true happiness.
The ELI Assessment Package includes:
-A  Personalized Energy Leadership Report Including:
Graph 1: Your energetic Profile

Graph 2: Your energetic stress Reaction

Your personal average resonating level of energy (ARL)

A 90 minutes Debriefing session to explain your results, what they mean.

Action steps to help you implement what you've learned from the assessment in your professional and personal life.
The ELI assessment alone is normally $147 and the debrief session is normally $267. For a LIMITED PERIOD, I am offering both the ELI and the ASSESSMENT for ONLY 297$.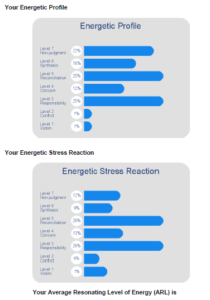 Contact
For questions and any assistance, simply fill out the form and We will respond to you within 24 hours.